Boy and His Blob: Trouble on Blobolonia, A
Released in 1989, A Boy and His Blob is the only game David Crane created exclusively for the Nintendo Entertainment System. Mr. Crane is most known for creating Pitfall!, one of the best-selling video games for the Atari 2600. Though sharing some of the same elements - open-ended exploration, treasure collecting, subpar graphics - A Boy and His Blob never came close to matching the success of Pitfall!, perhaps because the game's concept was too far ahead of its time. A Boy and His Blob is a "trial and error"-type game involving a boy who must rely on the shape-shifting powers of a blob to progress through underground caverns and the blob's home planet. Despite being named best of show at the 1989 Consumer Electronics Show, most gamers couldn't get past the overall weirdness of the game (plus its corny sense of humor). The game even won a Parents' Choice Award in 1990, showing once again that sometimes parents just don't understand.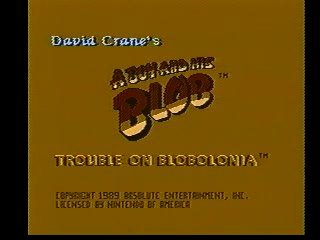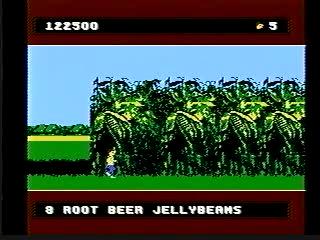 Get Flash to see this player.