The Addams Family
Addams Family for the NES was released in 1991 and developed by Ocean. The game is generally seen as a timeless reference for what not to do when making a video game... The story is based on the film with the same name. As Gomez you need to free six kidnapped family members and to find items with a total value of at least 1 million dollars in order to access the last room and confront the family's evil lawyer, Tully Alford. However intriguing this sounds, it was overshadowed by somewhat clunky controls and a hit detection that is more than able to make a grown man cry. Add an insufficient energy meter and you get the explosive combination of a game that most gamers, with no hesitation on the voice, would say is both genuinely bad and viciously challenging.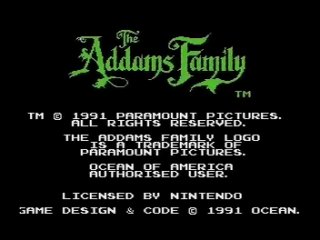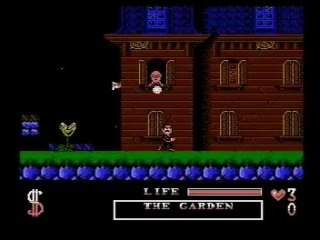 Get Flash to see this player.
Get Flash to see this player.