Alien Soldier
Released in February 1995, Alien Soldier is well known for its difficulty, but not in the US, because the game was only released in Japan and Europe. The game features large, well-animated sprites and huge bosses that can kill you in a couple of seconds. You go through 25 stages as the birdman, Epsilon, and fight until you defeat the final boss, Z-Leo. On February 23, 2006, Alien Soldier was rereleased as part of the Sega Ages: Gunstar Heroes Treasure Box. Among other features, players could switch between the European and Japanese versions of the game and record replays.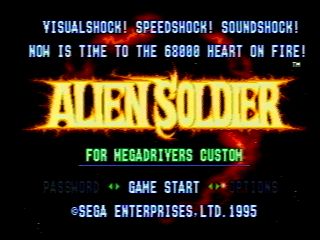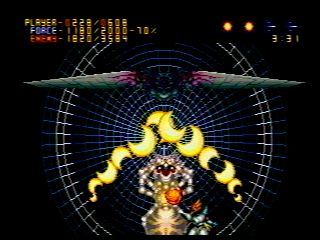 Get Flash to see this player.
Get Flash to see this player.