Astyanax
Released in March 1990, Astyanax is a fine example of style over substance, as the big, colorful graphics tend to cause the game to lag — a lot — when too many characters get on the screen, which is most of the time. The plot involves a teenager named Astyanax who is warped to the land of Remlia to save Princess Rosebud from the evil Blackhorn with his axe, Bash, an ironically named weapon since Astynax is usually the one getting bashed. Apparently Blackhorn is a very educational villain, as he sends out clusters of blueberries and grapes to encourage healthy eating habits, the bane of every Nintendo owner.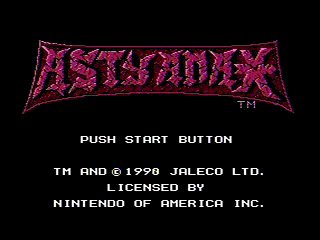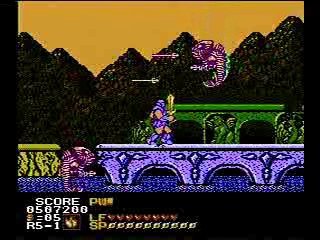 commentary available as audio track 2
Get Flash to see this player.