Baten Kaitos: Origins
Baten Kaitos: Origins was released in America in September 2006 as a prequel to Baten Kaitos: Eternal Wings and the Lost Ocean. Origins tells the story of Sagi, Guillo, and Milly and the intense struggle between machines (promachination) and the heart (promagnation). Unlike traditional RPGs, Origins uses a fast-paced card battle system instead of the usual menu-based combat. Despite fairly poor sales, it has since been hailed as "one of the last great gems on the GameCube" and has developed a loyal following.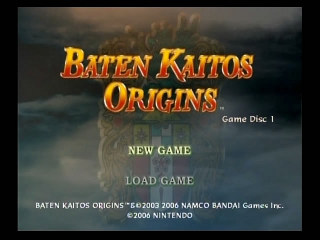 Get Flash to see this player.