Battletoads & Double Dragon
Battletoads & Double Dragon was a crossover game by Rare, released in 1993 for various platforms. The game is very much like a Battletoads beat 'em up, except it includes Billy and Jimmy Lee. The heroes journey through space, pound on palette swaps, struggle with cheap repeated knockdowns and one-hit kills, and even defeat the Dark Queen while they're at it.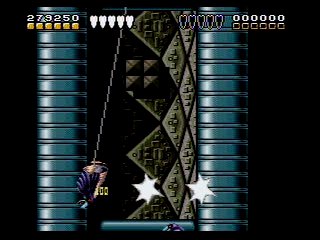 Get Flash to see this player.