Castlevania II: Simon's Quest
The second Castlevania game was released in December 1988 and has little in common with its predecessor. Linear gameplay is replaced by an RPG-ish world with towns, day & night, leveling up and using hearts to buy things. Simon Belmont was cursed by Dracula and must travel the land to find and burn his five remaining body parts. Some townsfolk along the way will help you, others will give you useless info, and others want you to die. If you take too long to finish the game, Simon dies in the ending, succumbing to the curse.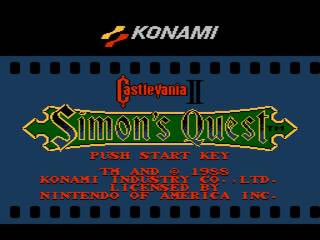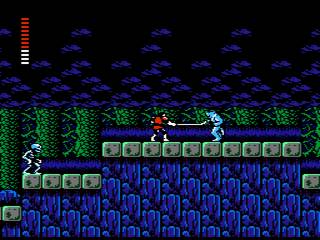 Get Flash to see this player.