Castlevania: The Dracula X Chronicles
Originally released October 29, 1993, Castlevania: Rondo of Blood is one of the last old-school Castlevania games that follows conventional stage progression. However, the game is also considered a transition into modern Castlevania games with its multiple stage paths and endings, (not so) secret playable character, and a new feature similar to magic spells called "item crush." The game was never released outside of Japan, despite positive reviews from fans and critics alike, which has resulted in the game costing around 100 dollars in Ebay auctions. A remake with 3D graphics and a revamped stage layout, Castlevania: The Dracula X Chronicles, was released on October 23, 2007. The remake also included the original game with English-dubbed dialogue as a bonus. The game was also ported to Wii Virtual Console on April 22, 2008, but only in Japan (Konami really doesn't want free money from Castlevania fans outside of Japan).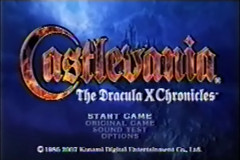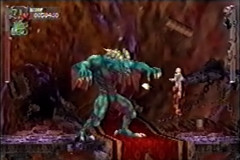 commentary available as audio track 2
Get Flash to see this player.