Castlevania Judgment
Castlevania Judgment was released in 2008 and is the first fighting game in the franchise. The game features over a dozen characters from various games in the franchise, including Simon, Alucard, Maria, and of course, Dracula. Galamoth has sent back a being named Time Reaper 10,000 years back in time to alter history. Using the power of a time rift, Aeon has called forth the best in the Castlevania universe to stop this plan from happening. The game was heavily criticized for its disorientating camera, unbalanced characters, and the character designs that resembled too much like Death Note and not enough like Castlevania, and praised mainly for its excellent music score.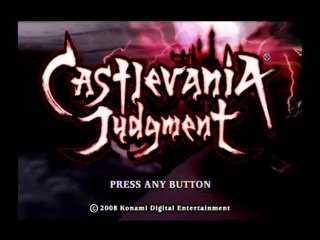 Get Flash to see this player.
Get Flash to see this player.