The Company Of Myself
The Company of Myself, a short flash game, tells the story of a hermit. More importantly, it's a puzzle platformer that explores the idea of cloning your actions repeatedly to complete levels without anyone's help. The game is listed as one of the best games of 2009 on Kongregate and is one of the highest rated games on the site. The main character wears a tophat.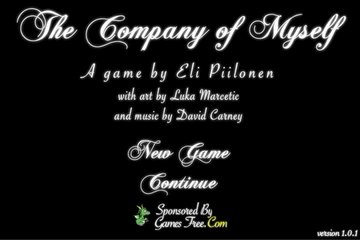 Get Flash to see this player.