Dark Castle
In September 1991 the world's most accurate proletariat simulator was released unto the suffering masses. In this game you play a lowly rutabaga farmer, trying to wrest away the means of production from the bourgeois Black Knight. Being one of the privileged bourgeoisie, the Black Knight is too lazy to do any work himself, therefore he sends out enough bats, rats, and zombies to fill five low-budget haunted houses. Dark Castle had many innovations, none of which are seen today, such as the "arm's length" protractor aiming method for pinpoint accuracy, and tripping over stairs to simulate the lack of nourishment and exercise of the lowly proletariat.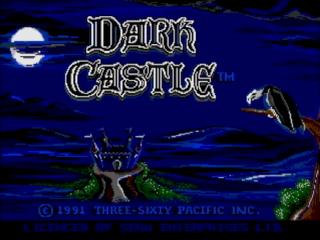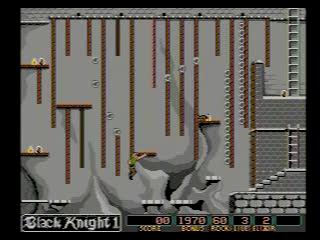 commentary available as audio track 2
Get Flash to see this player.