Demon's Crest
Released in 1994, Demon's Crest was met with incredibly poor sales. Nintendo Power claimed the game sold so badly it actually managed negative sales for a month. However, the game has a strong cult following due to its great soundtrack, Metroidesque gameplay, and unique storyline that doesn't feature a hero as the protagonist. As the demon Firebrand, you set out to recollect the Elemental Crests from Phalanx, who stole the crests from Firebrand when he was injured by the Demon Dragon.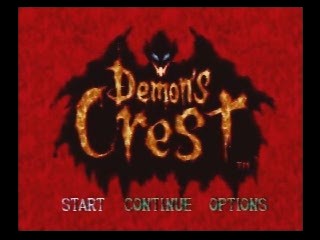 Get Flash to see this player.
Get Flash to see this player.