Double Dragon III: The Sacred Stones
Released in 1991 for the NES, Double Dragon III once again requires Bimmy and Jimmy Lee to rescue Marion from the clutches of evil. This time they are aided by the Chinese martial artist Chin Seimei and the Japanese ninja Yagyu Ranzou as optional characters. The Lee brothers are sent across the globe at the behest of the mysterious Hiruko in search of three sacred stones that somehow relate to the damsel in distress.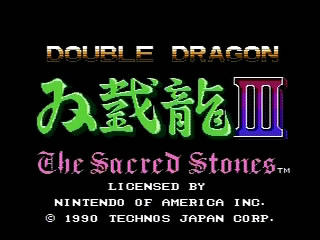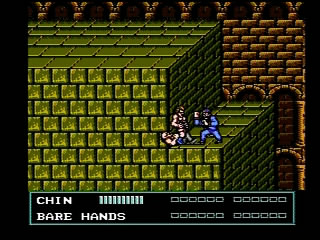 Get Flash to see this player.