Escape Velocity Nova
EV Nova is the third game in Ambrosia Software's Escape Velocity series. It was developed in collaboration with ATMOS Software and released on March 18, 2002. Nova features better graphics, an improved game engine, and detailed, immersive descriptions of the universe and story events. With a mix of top-down space combat and RPG elements, the EV series is known for its flexible, open-ended gameplay. However, EV Nova adds six major story lines with well-defined end points.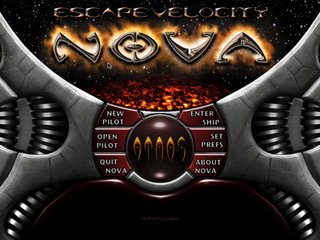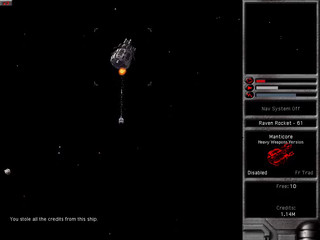 Get Flash to see this player.