Final Fantasy Mystic Quest
Mystic Quest broke the FF series' trend in October 1992, with its down-to-earth plot and simplified game mechanics that invited a more casual gamer to try the game. The unnamed hero is guided through a series of seemingly unrelated quests, ultimately battling an ancient evil which is probably trying to take over the world. Dungeons center around the usage of different weapons which are collected throughout the game, Zelda style.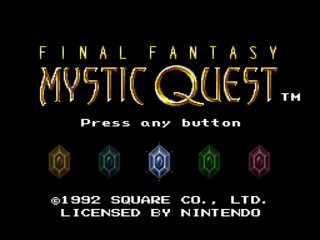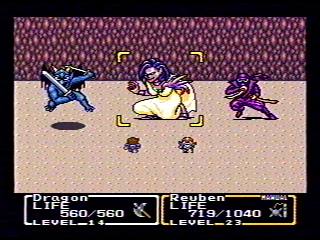 Get Flash to see this player.