Chip 'n Dale: Rescue Rangers
Released in June 1990, Rescue Rangers featured bright, colorful graphics that stayed true to the cartoon, and 2-player coop gameplay. In this game the Rescue Rangers are helping their neighbor Mandy find her lost pet kitten. Could Fat Cat have something to do with this?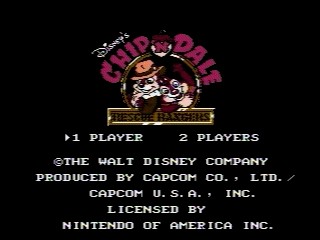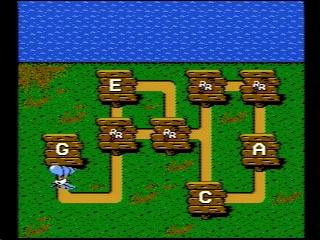 commentary available as audio track 2
Get Flash to see this player.