Werewolf: The Last Warrior
Werewolf: The Last Warrior, released on the NES in 1990, is a challenging platformer about some guy who can change into (guess what) a werewolf. Dr. Faryan and his band of bio-monsters have imprisoned the world's population, and the only thing that can stop them is some hot furry mano-a-mano action. The werewolf is also helped by some hobo, but then he dies.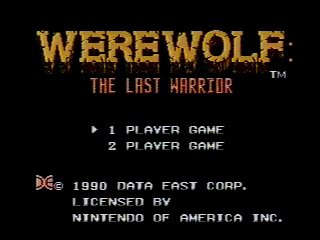 Get Flash to see this player.