Wonder Boy in Monster Land
Released in 1988, the second game in the Wonder Boy series deviated greatly from the first. Instead of sticking to the prehistoric theme of the first game, Wonder Boy in Monster Land is set in a medieval fantasy land. The game introduced a primitive shop system where you could use your coins earned from enemies and random drops to buy items.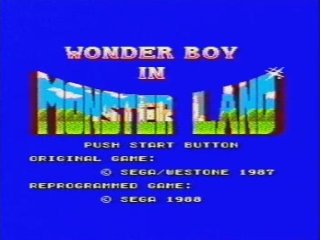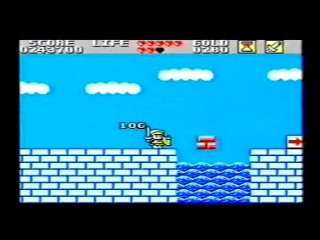 Get Flash to see this player.