The Legend of Zelda: Oracle of Seasons
With a May 2001 simultaneous release, Oracle of Seasons and Ages function as a two part game, with either game being playable as the first or second in the sequence. Link finds himself in the land of Holodrum and is awakened by Din, a dancer. Din his kidnapped by Onox and seals her up, which casues the seasons to become chaotic, since Din is the Oracle of Seasons. It's up to Link to save her. In a linked game, Twinrova attempt to revive Ganon.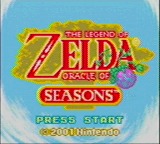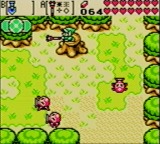 Get Flash to see this player.