The Legend of Zelda: Twilight Princess
Released on the launch day of the Wii in November 2006, and in December for the GameCube, Twilight Princess satiated every Zelda fan's desire for hot and sweaty Goron wrestling. Notable differences between the Wii and Gamecube versions include the controllers and the east/west flip of the game world. In the Wii version you can also perform actions never before seen in a Zelda game such as swinging your sword and throwing a boomerang.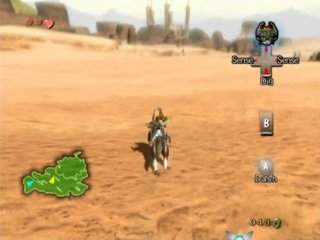 Get Flash to see this player.
Get Flash to see this player.