Zen: Intergalactic Ninja
Released in March 1993, Zen: Intergalactic Ninja is one of those quality NES games loosely based on an obscure comic book. Apparently in the comic Zen spends all of his time whacking things to death with his stick, slowly jumping onto small moving platforms, and falling through collapsing caverns for no good reason; all while doing nothing of actual value to the world. This action is faithfully reproduced in the game, making the name a bit of a misnomer, since the numerous one-hit kills and unresponsive controls can easily lead a reasonable adult into a blinding rage within seconds.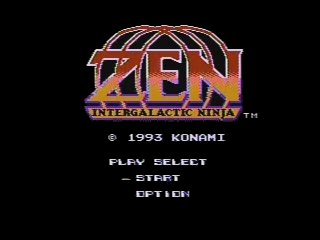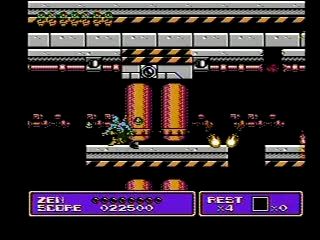 Get Flash to see this player.